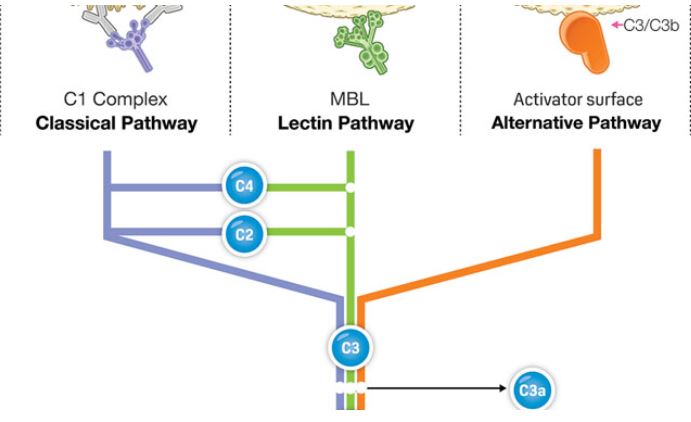 Why are complement activity markers valuable?
During the last decade, the importance of the complement system has become evident in both clinical medicine and complement therapeutics. This increased interest means a more prominent need for assays to evaluate complement activity.
Activity markers are used to determine whether deficiencies, overactivation or dysregulation in the complement system are causing, or contributing to, a person's disease or condition.
In order to exactly measure such activation, assays for quantification of products formed during activation are required.
The newest additions to our complement portfolio are the highly specific complement activity markers Complement C4d and Complement TCC.

Excellent biomarkers for complement activity
Complement activity markers give valuable intelligence in several situations where one might suspect that complement activation plays a role in the disorder. These assays were developed to target the unique neoepitopes only presented at the complement component or complex when activated.
Reduced hands-on-time
Flexible and easy to use enzyme immunoassays with ready to use reagents and short incubation times leading to reduced hands-on-time for the user.
Suitable for safety testing
Well suited for studies of complement activation in drug development and medical devices, i.e. biological safety testing and as part of the recommended tests for assessing complement activation according to ISO standard 10993-4 for hemocompatibility testing.
The Complement C4d kit is an enzyme-linked immunosorbent assay (ELISA) for the semiquantitative determination of C4d in human plasma. View package insert.
The Complement TCC kit is an enzyme immunoassay for the semi-quantitative determination of soluble terminal complement complex (sTCC also known as TCC or sC5b-9) in human EDTA plasma. View package insert.
Both assays are for research use only and not for use in diagnostic procedures.